INDIAN RUN FARMS is located near Danville, PA, in north central PA at Exit 224 of Interstate 80 and PA Rt. 54. We feature AMHA/AMHR registered miniature horses.  We are a small operation with our breeding program being  our main emphasis, with goals of producing show quality Miniature Horses with the desired qualities of conformation, size, disposition and pedigree.  For this reason, we have selected quality horses with proven top bloodlines in the Miniature Horse Industry, featuring Billy Idol, Blue Boy, Egyptian King, Rowdy, Buckaroo and Spunky MS, just to name a few.

We only produce a limited number of foals each year.  Our foals are imprinted at birth and receive loads of love and attention to help develope a well mannered and gentle horse for the potential buyer of all ages and levels of expertise.  

We strive to produce show quality miniature horses so our prospective buyers can pursue their individual interests with the horse of their choosing.  We also try to price our horses with the average person in mind, making them affordable to anyone desiring to own one of these amazing little horses.

We are pleased to announce that we have placed horses with new owners in Florida, North Carolina, Ohio, Pennsylvania, New York, West Virginia and Mexico.   All of our horses are on regular schedules for vaccines, farrier, dental and worming.

We invite you now to view our website and learn more about our miniatures. 

We also welcome you to email us and sign our guestbook. 

International Inquires are WELCOME!

Indian Run Farms 

Druanne R. Burns

79 Blue School Road

Danville, PA  17821

Home Phone:  570-275-2058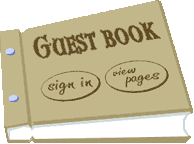 This page was last updated on: July 30, 2018
Breeding QUALITY AMHA/AMHR Miniature Horses

THIS is what it's all about!

INDIAN RUN FARMS

MINIATURE HORSES

RIVENDELLS RAISIN THE BAR

AMHA/AMHR

JONES IDOLS PURSUIT OF PERFECTION

AMHA/AMHR